Body Extensions - Paul Granjon's Co-evolutionary Artworks
Fri, 23 Nov 2012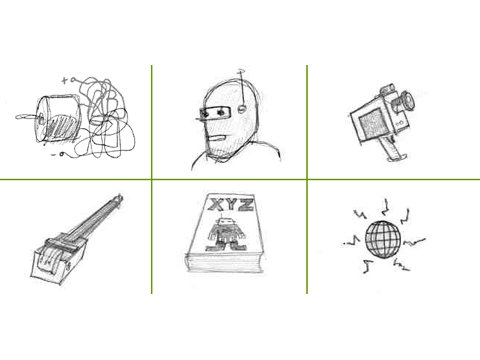 Seminar Room, First Floor
Dyson Building
Royal College of Art
1 Hester Road
Battersea
London SW11 4AN United Kingdom
Map: here
Paul Granjon is a visual artist working with technology, investigating the co-evolution of humans and machines with home-made robots and other devices. The work is often humorous yet raises questions about our integration with the complex technological world we create and inhabit. His exhibition and performance work has been presented internationally since the mid 1990s, with residencies in Canada, Japan, Australia, a representation for Wales at theVenice Biennale in 2005, recent group shows in Russia, Korea, USA, France, Luxemburg. He was the recipient of a Nesta Fellowship in 2004 and holds a fractional lecturing position at the Cardiff school of Art and design.
Granjon's recent projects often involve human volunteers and collaborators working together over a period of weeks in temporary manufacturing units to construct and exhibit a range of interactive objects made of recycled hardware, wood and metal, rapid prototyping parts and micro-controllers.
The most recent example is the Experimental Body Extension Manufacturing Unit that was deployed in Campbelltown, Australia in October 2012.