Morphogenetic Creations
Thu, 04 Dec 2014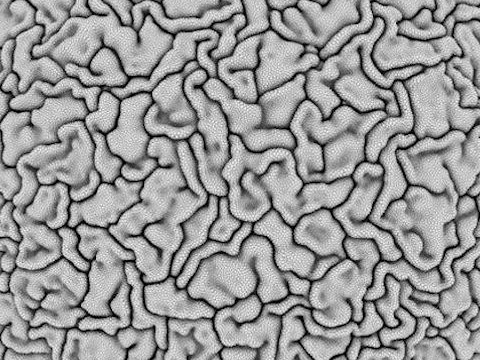 BCS London, 1st floor Davidson House
5 Southampton St, London WC2E 7HA
Tuesday, 16th December, 6:30 for 7pm
Inspired by D'Arcy Thompson, Alan Turing and Ernst Haeckel, Andy Lomas' art work explores how intricate complex organic structures can arise from the digital simulation of morphogenesis. This work is influenced by nature, but with the aim of investigating archetypal forms that can arise emergently from iterative growth-like processes rather than top-down externally engineered design.
Andy Lomas is an award winning digital artist and computer generated effects supervisor.
He has shown in over 40 joint and solo exhibitions, including SIGGRAPH, the Japan Media Arts Festival, Festival Ars Electronica, the Centro Andaluz de Arte Contemporaneo, the Los Angeles Center for Digital Art, and the recent A EYE and Creative Machine exhibtions at Goldsmiths College. He was selected by Saatchi Online to contribute to a special exhibition in the Zoo Art Fair at the Royal Academy of Arts, the D'Arcy Thompson Zoology Museum has work from his 'Aggregation' series in its permanent collection, and he was the winner of the 2014 Lumen Prize Gold Award for Digital Art.
His production credits include Walking with Dinosaurs, The Matrix: Reloaded, The Matrix: Revolutions and Avatar, and he received Emmy awards for his work on Alice in Wonderland and The Odyssey.