CAS Talk 1.3: 'Luminations' Light Installation by Esther Rolinson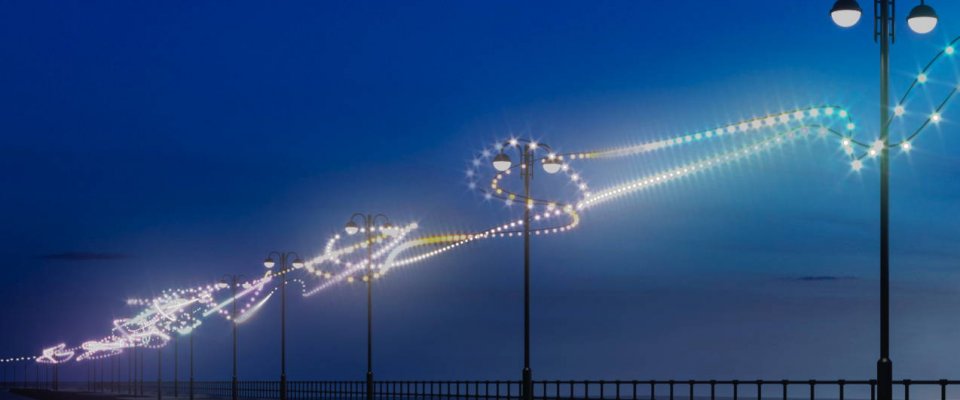 Date:
Tue, 21 Apr 2020, 20:00 - 21:00
Venue:
Zoom, The Internet
Esther Rolinson will talk about one of her new artworks 'Luminations', a 500m light installation commissioned for Cleethorpes in the UK. Luminations has been under development over the past year during which time Esther Rolinson has led a team of consultants in producing an extendable sculptural system derived from her drawing series Gravitate. She will share insights into creating such a large scale work from its beginnings in her sensory systems drawing practice, to prototyping and designing a flexible artwork fit to weather the elements of the North East coast.
Esther Rolinson is an award-winning British visual artist who explores the use of new media technology as well as long-established artistic languages such as drawing and sculpture. Her work is an investigation of physical sensations and awareness of the connections between things. She creates large-scale installations, public artworks and sculptural structures that involve the viewer and invites the audience to participate in the artistic experience. Many of her artworks have drawings made by hand as a starting point. In a sophisticated gesture, she constructs complex systems and forms that she go on to extend into three dimensions in her installations. In many ways, simple manual processes and advanced digital solutions are placed side by side in her work.